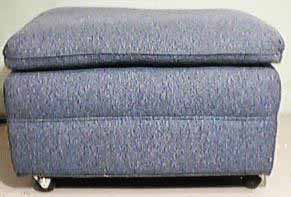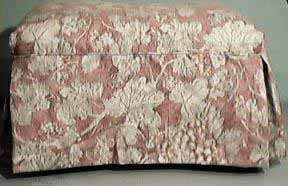 First see basic instructions shown in How To
Slipcover a Chair
. Also see ottoman styles in How To
Upholster An Ottoman.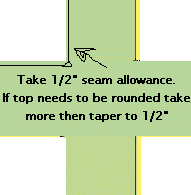 This is one of the simplest methods for covering ottomans, stools, benches, and some dining room chairs. Make a cap top by cutting out a rectangle then cut out the corners to the right width and depth. Sew inside out. You can take more than a 1/2" seam at the top if you want it rounded some.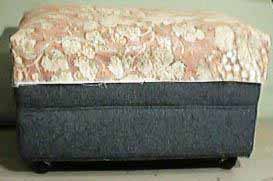 You can double hem the bottom of your new cover now or after you put on the skirt.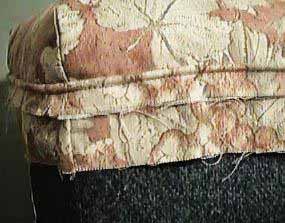 Chalk out a sewing line around the cap top. You can sew down the welt fabric either separately or at the same time as the skirt. You may want a band before the skirt as in the upholstered ottomans.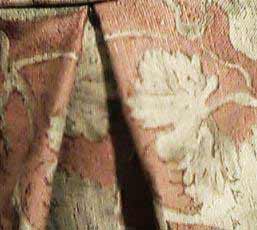 You can cut and sew this kind of skirt either in one long section then fold pleats at the corners or make the corner inserts separately. Be sure to calculate enough fabric to fold under 2-4 inches (that's 8-16 inches each corner! Be aware whether the piece of furniture you are working on will be sitting on carpet or floor. Heavy furniture can sink over an inch into carpet. If you have to move a skirt that's done in polished cotton you have staple holes left.